HUMAN SOOT/SEEN TOGETHER: CHARLES KINGSLEY & SURI CRUISE
---
Charles Kingsley was a British writer and an Anglican clergyman, living and publishing in the mid-19th century. He closely read Darwin's writings, even though he was a religious man. As is the case with many works of children's literature, Kingsley's The Water-Babies (1863) is written for children, but contains social, political, and environmental commentary suitable for an adult audience of his time. The text moves between the tale of Tom, a boy chimney sweep turned water-baby, and a direct reader address on themes of cleanliness, evolution and Christian morality.
Suri Cruise, the daughter of Tom Cruise and Katie Holmes, was introduced to the world through an article and photo spread in the October 2006 issue of Vanity Fair magazine, entitled "Someone Wanted to See Me?" Since that time her life has been well documented. In July 2011, 25 year-old policy consultant Allie Hagan started the blog Suri's Burn Book on Tumblr, written in the imagined voice of Suri Cruise. Hagan authored a book in September 2012, Suri's Burn Book: Well-Dressed Commentary from Hollywood's Little Sweetheart, described on her site as "A study in Suri and the people who disappoint her."
Adults inhabiting children's personas: Victorian-era purity ethics repeated in celebrity obsessions and snarkiness. Survival of the fittest exposed in the internet's famous offspring. This is about getting clean.
---
Alas for fashion-forward second-graders everywhere, Suri Cruise is not launching her own clothing line. At least not yet.
A spokesperson for Cruise, the daughter of actors Tom Cruise and Katie Holmes, told the Daily News that a report from The Sun claiming that Suri had inked a $2.3 million deal to create a fashion label "isn't true."
RELATED: SURI CRUISE SHOWS OFF NEW, UNEVEN BANGS
According to British paper, the new line would be called "Suri" and include everything from shoes to jeans. Katie Holmes and her stylist Jeanne Yang, who have their own line Holmes & Yang, were supposedly on board with the brand.
The fashion label allegedly sprang from plans to create Suri's own fashion blog.
RELATED: TOM CRUISE AND SURI SPEND FIVE DAYS TOGETHER IN LONDON
"This is a nice hobby for her, it's certainly not going to take over her life," a source told The Sun. "Most girls dream of being able to make their own clothes, this just means her drawings will now become a reality."
Holmes spoke to Allure magazine in March about Suri's unique style, pointing out that her daughter chooses her own outfits.
RELATED: SURI CRUISE 'BODY DOUBLE' SPOTTED IN TRIBECA
"She's got a great eye, she really does," Holmes said.



Robert Douglas Fairhurst, from the introduction to The Water-Babies: A Fairy Tale for a Land Baby, Oxford Press, 2013:
'The poor man's child has no means of washing himself properly' [Kingsley] explained in a lecture to the Mechanic's Institute of Bristol, 'but he has enough of the innate sense of beauty and fitness to feel that he ought not to be dirty' [p.xix].
[I]ndividual words and sentences are both nurtured by and press back against the environment in which they find themselves […] Kingsley's story is one that seems to be making itself up as it goes along.
Its fragmentary form has encouraged dozens of allusions and echoes, particularly in later writers concerned with the questions of how—or whether—children should develop [1, p.xxxv].



"I love Suri so much […] I just don't like any of those Jolie-Pitts […] Omgggg that is exactly the kind of thing I want to post — honest truths about these privileged children. LIKE THAT THEY ARE BORING [2].
[Tom] cried half his time, and laughed the other half. He cried when he had to climb the dark flues, rubbing his poor knees and elbows raw; and when the soot got into his eyes, which it did every day in the week; and when his master beat him, which he did every day in the week; and when he had not enough to eat, which happened every day in the week likewise [2, p.5].
"I try not to make [the posts] just about appearance. I'm not going to call some kid's face flat-out ugly. I try to make it about clothes and behavior" [3].
[He] thought of the fine times coming, when he would be a man, and a master sweep, and sit in the public-house with a quart of beer and a long pipe, and play cards for silver money, and wear velveteens and ankle-jacks, and keep a white bull-dog with one grey ear, and carry her puppies in his pocket, just like a man [2, p.6].
I can follow the logic here, but wearing anything but a ball gown to the Oscars is out of the question, even if you are nine. If you can learn how to work the Academy voters, you can learn how to walk in a dress without tripping. Also, please, for the love of everything, do not bring a puppy purse to the Academy Awards.
Moreover, the groom looked so very neat and clean, with his drab gaiters, drab breeches, drab jacket, snow-white tie with a smart pin in it, and clean round ruddy face, that Tom was offended and disgusted at his appearance, and considered him a stuck-up fellow, who gave himself airs because he wore smart clothes, and other people paid for them… [2, p.6].
I don't understand why the Rossdales would go through the trouble of buying matching (terrible) outfits with (terrible) socks and shoes and (terrible) bowties, and then not go to the trouble of tucking their shirts in like gentlemen.
'Those that wish to be clean, clean they will be; and those that wish to be foul, foul they will be. Remember' [2, p.11].
[…] Jennifer Garner, with her oversized sweatpants, oafish husband, and underachieving daughters. While she may like being known as Hollywood's soccer Mom, I continue to implore (by polite, handwritten notes, as well as public shaming) Mrs. Affleck to at least hire someone to wash her hair every day. Because while Violet and Seraphina certainly look like two of the happiest children in Hollywood, they really should be ashamed of themselves [p.29].
Under the snow-white coverlet, upon the snow-white pillow, lay the most beautiful little girl that Tom had ever seen. Her cheeks were almost as white as the pillow […] he thought only of her delicate skin and golden hair, and wondered whether she were a real live person, or one of the wax dolls he had seen in the shops [2, p.17].
I hope this isn't giving you the impression that I'm elitist or unfriendly. The truth is, I'm terribly nice. I just like things a certain way, and I hold my peers to the same nearly unreachable standard to which I hold myself. When my friends achieve the level of perfection that takes me a team of world-class stylists and a personal lifestyle coach to achieve, I applaud them. Actually, I've only seen that happen a handful of times, but when it does, the only thing I feel is pride [6, p.6].
No. She cannot be dirty. She never could have been dirty, thought Tom to himself. And then he thought, 'And are all people like that when they are washed?' And he looked at his own wrist, and tried to rub the soot off, and wondered whether it ever would come off [2, p.17].
I'm not afraid to break some confidences, break some spirits, or break some hearts. All's fair in love and war—why else would they have invented the word frenemy? [6, p.6].
And looking round, he suddenly saw, standing close to him, a little ugly, black, ragged figure, with bleared eyes and grinning white teeth. He turned on it angrily. What did such a little black ape want in that sweet young lady's room? And behold, it was himself, reflected in a great mirror [2, p.17].
The point is, it's only mean when you say it to their faces, right?
My rivalries may be well documented by this point, but never before have they been so detailed, so honest, so definitive. […] For this little project, I've been forced to truly consider my opinions on just about everyone I know [6, p.6].
And Tom, for the first time in his life, found out that he was dirty; and burst into tears with shame and anger; and turned to sneak up the chimney again and hide [2, p.17].
Shakespeare tells us, "Some are born great, some achieve greatness, and some have greatness thrust upon them." Try as they may, the Smiths will never succeed at thrusting greatness or talent upon their children, and all you need is one slumber party at Willow's house to know that she is not that special. They have built a rather large practice stage and a rather large (as yet uncomfortably empty) shrine for all of the awards they expect Willow to win, though [6, p.25].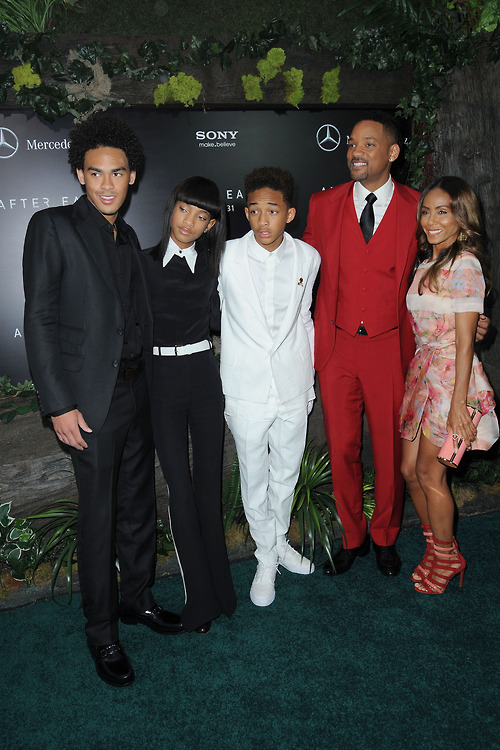 And all the while poor Tom paddled up the park with his little bare feet, like a small black gorilla fleeing to the forest [2, p.19].
This makes for awkward dinner parties with the Smith family, because they are oblivious to their own mediocrity. (Also because they are in desperate need of a remedial lesson in dinner utensils.) But seriously, we are close personal friends and I love them to pieces [6, p.26].
All the children started at Tom's dirty black figure; the girls began to cry, and the boys began to laugh, and all pointed at him rudely enough [2, p.29].
The world cringed when Willow, then ten years old, had the audacity to call Oprah Winfrey "girl" on her own show. There are three people in the world who deserve to be called "ma'am" under all circumstances: the Queen, Meryl Streep, and Oprah. And despite a handful of hit singles and even more dreadful hairstyles, Willow still has not lived that down in our circles. She hasn't gotten the full blacklist treatment, obviously, but let's just say that Willow has had a hard time getting dinner reservations in Chicago since then [6, p.27].
And he said out loud again and again, though being half asleep he did not know it, 'I must be clean, I must be clean.'
And all of a sudden he found himself, not in the outhouse on the hay, but in the middle of a meadow, over the road, with the stream just before him, saying continually, 'I must be clean, I must be clean.' […] while the little silver trout dashed about in fright at the sight of his black face; and he dipped his hand in and found it so cool, cool, cool; and he said, 'I will be a fish; I will swim in the water; I must be clean, I must be clean' [2, p.31].
But if this book helps even one person, or one person's under-achieving child, improve his posture or wardrobe or table manners, I'll have done my part. (As if I haven't already. I mean, look at me.) [6, p.124].



And may not man, the crown and flower of all things, undergo some change as much more wonderful than all the rest, as the Great Exhibition is more wonderful than a rabbit-burrow? […] Am I earnest? Oh dear no. Don't you know that this is a fairy tale, and all fun and pretence; and that you are not to believe one word of it, even if it is true? [2, p.42-43].
"It becomes a weird train wreck," [Hagan] said, when fact collides with fiction.
A train wreck is exactly the sort of thing that Stuart Fischoff, senior editor of the Journal of Media Psychology, is concerned about. He thinks that the site is funny but that "there is a dark side."
"The trouble is that it's just part of a larger cultural phenomenon where anything goes and there's no sense of privacy," he said. "And the whole notion of, children can be exploited as well as their parents because they are the children of celebrities and therefore they inherit that celebrity" [3].



[I]t was The Water-Babies that provoked a flurry of public interest in [children's safety in the workplace], leading to the passage of the Chimney Sweeper's Act of 1864, which finally outlawed a practice that had led dozens of small boys suffocating to death and countless more contracting diseases such as cancer of the scrotum [2, p.xxiv].
Fischoff believes our stalker-level treatment of celebrities will only get worse with time, unless tragedy shocks everyone back to kindness. "You'll end up having a Lindbergh-type situation where some baby is kidnapped because some information was learned on social media about where this kid goes to school" [3].
Now if you don't like my story, then go to the schoolroom and learn your multiplication-table, and see if you like that better. Some people, no doubt, would do so. So much the better for us, if not for them. It takes all sorts, they say, to make a world [2, p.45].


---
1. Douglas Fairhurst, Robert. Introduction.
The Water-Babies: A Fairy Tale for a Land Baby
. By Charles Kingsley. 1863. Oxford: Oxford University Press. 2013. Print.
2. Goldstein, Jessica. "You let it out, Suri. Put it in the burn book."
The Washington Post
. Aug. 24. 2012. Web. 13 June 2013.
3. Suri's Burn Book. "January 17, 2013."
Tumblr
. Web. 13 June 2013.
4. Suri's Burn Book. "April 23, 2013."
Tumblr
. Web. 13 June 2013.
5. Hagan, Allie.
Suri's Burn Book: Well-Dressed Commentary from Hollywood's Little Sweetheart
. Philadelphia: Running Press, 2012. Print.